WHEN SHOULD YOU HIRE A DRAIN SERVICE?
A variety of drain problems can create a nuisance for both homeowners and businesses. This is when you need a quality drain service. It is important to hire the right professionals, like
JustUs Plumbing
.You need to hire a drain service if you have a clogged drain at your home. Drains typically work fine as long as they are processing clean water. But an everyday reality is that water in the bathrooms and kitchens will contain things like grease, dirt, soap, and other objects. These objects can clog a drain and create a nuisance. Worse still, they can affect appliances and create a need for water heater repair and other types of repairs. If you sense that your sinks are not draining quickly or properly, or if there's a foul smell around the drain, it is time to hire a drain service.
Read More

You may not need a drain service if the problem is as simple as a hairball at the entry point of the drain. However, some drain problems can be fairly complex. The drain may not be functioning properly because of damaged plumbing pipes or a collapsed main line. If you feel that you can't handle the problem on your own, it is best to hire a clogged drain service.A quality drain service first involves analyzing the problem and then implementing a thorough solution. However, it is important to hire the right professionals to do the job.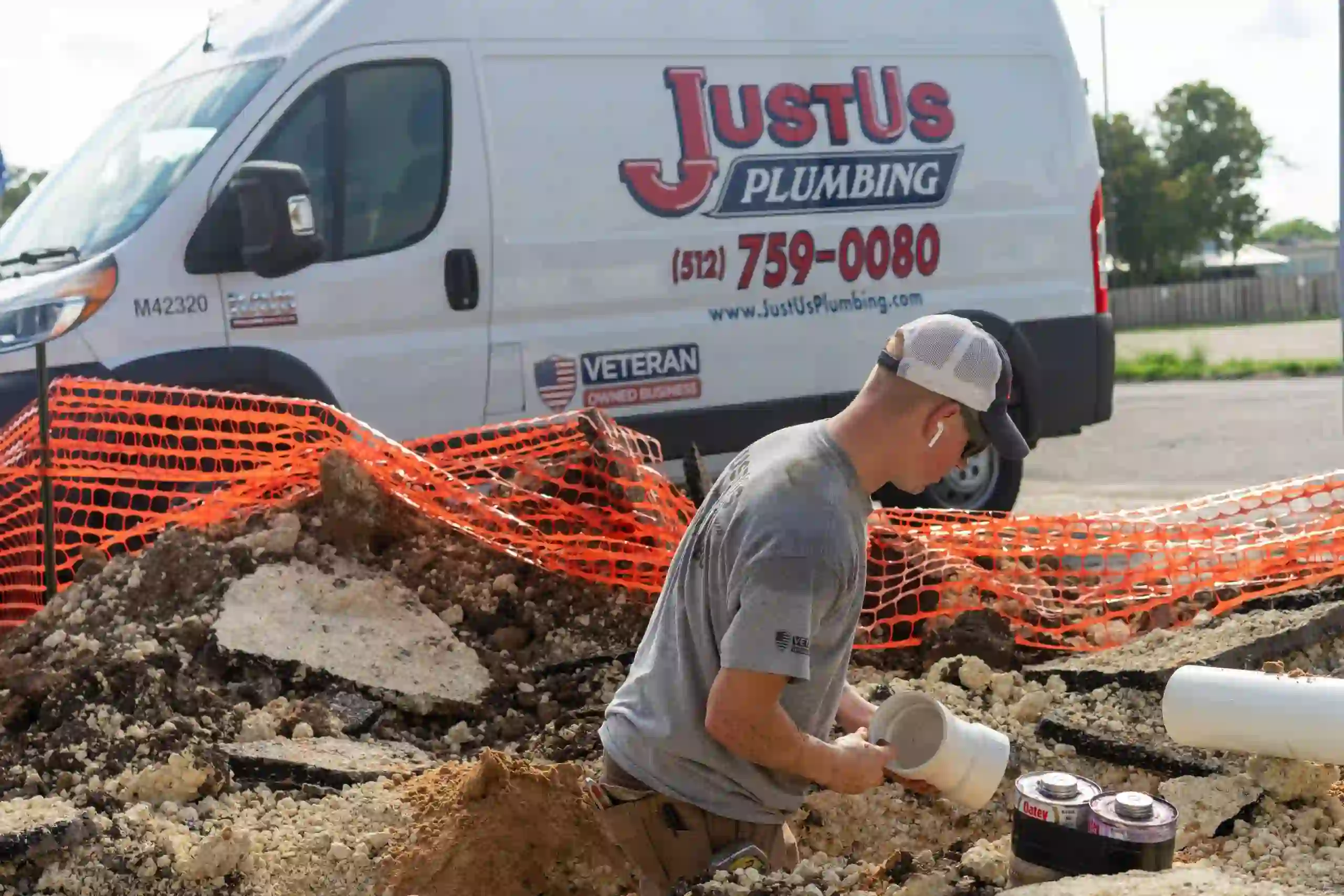 CHOOSING A PROFESSIONAL DRAIN SERVICE
When you are choosing a professional drain service, make sure you look up local contractors who are known to deliver quality. Here at JustUs Plumbing, we have been offering professional drain services across Texas for many years. Our drain services include hydro jetting, water line services, sewer repair, sewer line replacement, drain cleaning and more.
Businesses and homeowners across Texas trust us for our professionalism, prompt delivery, and quality of services. We also have a reputation for offering affordable drain services. At the end of the day, our professional drain services are aimed at resolving drain problems and ensuring happy customers.
WHY YOU MIGHT NEED SEWER REPAIR SERVICES
Whether you have an emergency leak and want sewer repair or you want a sewer line replacement or sewer scope inspection cleaning, JustUs Plumbing has the knowledge and experience to handle the job.
As a homeowner, you will require drain service at some point if you want to continually have a clean environment and a flushable toilet. This is because sewer lines can become broken, misshapen, cracked, or collapsed due to a number of reasons, including:
Deep tree roots that may infiltrate the sewer lines and end up breaking right through them.
When the sewer line gets broken, it leaks, and this may cause serious damage if not put under control and repaired quickly. That's why JustUs Plumbing is committed to offering high-quality sewer line replacement and sewer repair services to the residents of Round Rock, TX, and nearby areas.
HOW CAN YOU TELL IF YOU NEED SEWER REPAIR SERVICES?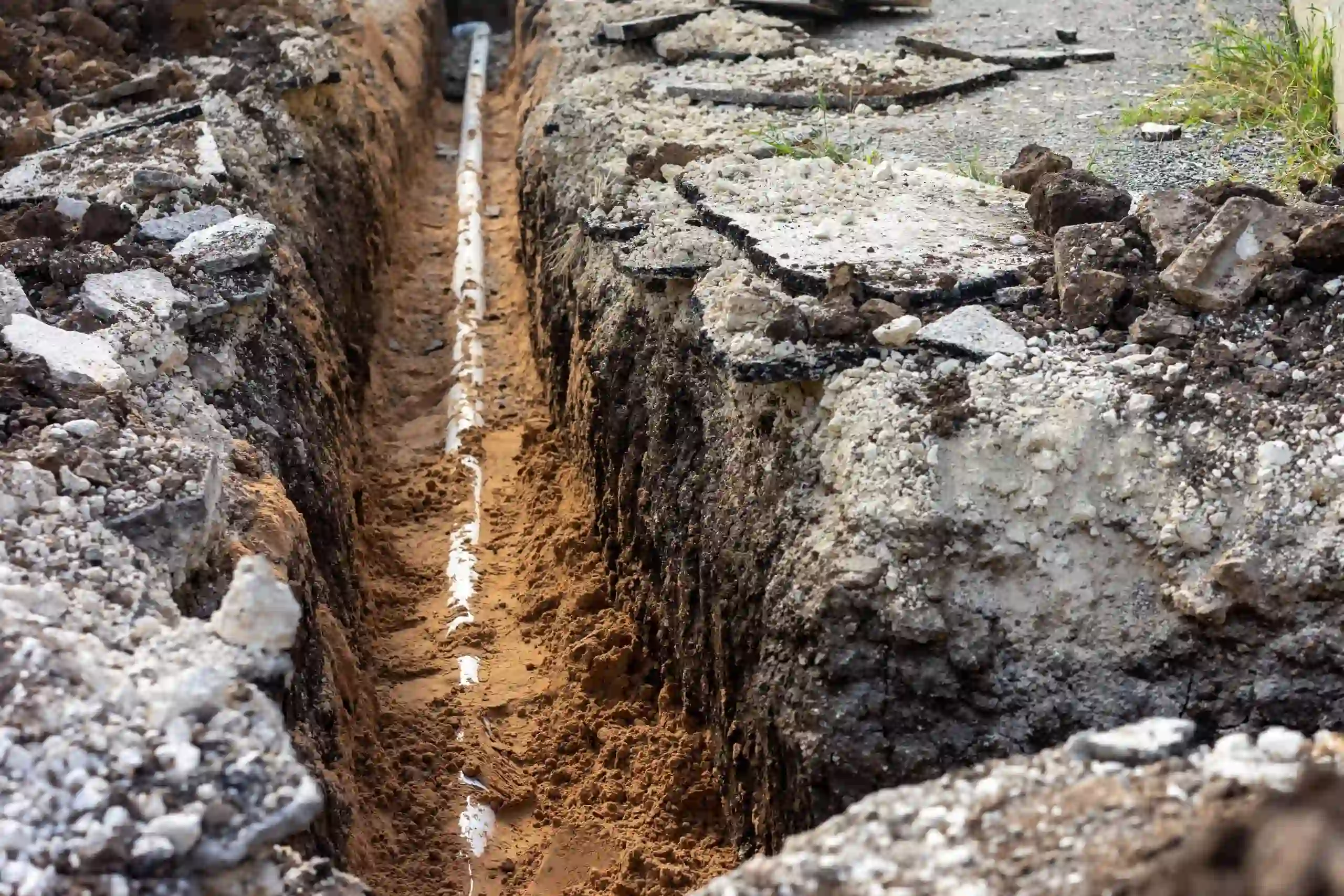 It might take a while before you realize that your sewer line has a breakdown. Some of the things that may warn you that you need sewer repair services to include:
A very slow drain
Sewage backup in the toilet or tub
Lack of enough water in your toilet
It is good to note that sewage backup can be harmful and pose a health hazard to you and your family. It's therefore important to get a plumbing expert like JustUs Plumbing who will perform the repair or replacement of your sewer line with the promptness it deserves.
WHAT LEADS TO THE NEED FOR SEWER REPLACEMENT
JustUs Plumbing is a sewer replacement company with over 30 years of experience in helping homeowners with any plumbing issues, from clogged toilets to installation fixes.
When drain service specialists get called in, the first thing the property owners say is that they have no idea why their sewers are blocked. However, you may need sewer replacement once in a while even if you are very careful about what you flush. Pipes reach the end of their lifespan and crack. The land shifts and causes damage to the sewage installation, as well.
Also, if you have trees around the house, they can also be the culprits for the issue. Sewer replacement companies have a long list of instances when deep tree roots broke through or cracked the sewage pipes.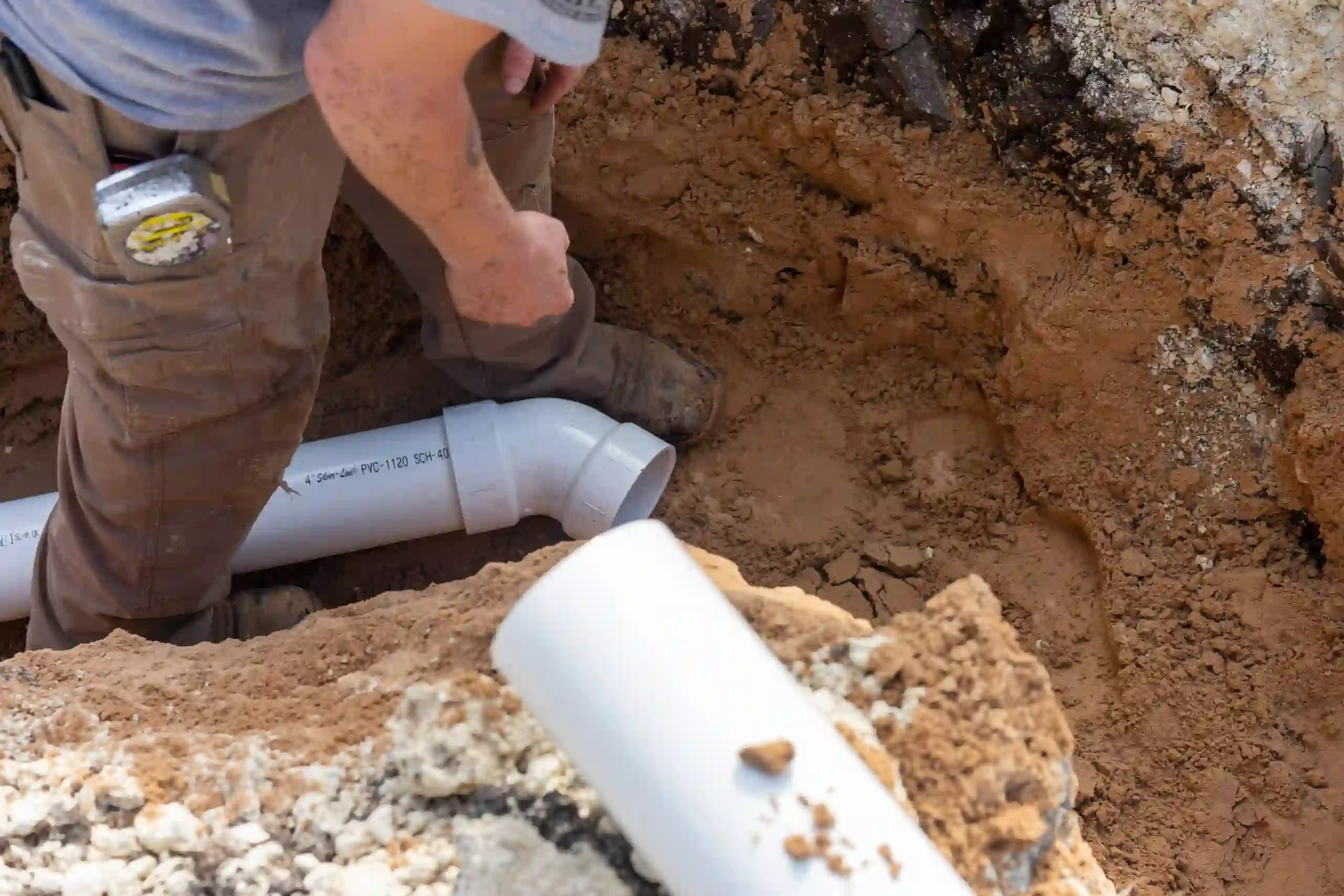 IDENTIFYING THE SIGNS THAT YOU MAY NEED SEWER REPLACEMENT
Every homeowner is trying to avoid the sewage replacement cost if possible, but the sooner you act, the less expensive and simpler the work will be. In general, the sewer doesn't suddenly break down without warning signs.
The key signs that your sewers are damaged are:
Foul smells coming from the drains
Slow draining sinks
Septic waste pooling around the house
Common DIY fixes do not solve your sewage problem
Pest infestation (rodents and cockroaches)
Patches of very healthy and lush grass on your lawn
Repeated backups when you flush the toilet.
As soon as you detect one or several of these signs, look for reputable sewer replacement companies and select a local contractor to inspect your sewage system. In some cases, you may simply need a little repair work. However, in all cases, the sooner you act, the better.